Introducing The New Wacom One Product Family
Two creative pen tablets and two interactive pen displays with personalization options and an abundance of software, in-depth tutorials and exciting community experiences
Explore a bold new world of opportunities with the new Wacom One product family, ideal for creative beginners, students, educators, or those working in an office or home. Find your perfect match with either a compact pen tablet or Wacom's first entry level 13-inch pen display with touch. Customize your Wacom to your personal liking and see where it takes you as you draw, paint, edit images, take notes, collaborate and begin your digital journey.
Tokyo, Japan and Portland, Oregon– 10 August 2023 – Wacom, the pioneer and leading innovator of digital pen technology, is thrilled to announce the launch of its new Wacom One product line consisting of two creative pen displays and two pen tablets with extensive software offers and in-depth tutorials. Highlights include the customizable pen in 7 color combinations and the first pen display in this category to feature multi-touch.
Built on Wacom's 40 years of experience in the creative consumer, professional and enterprise sectors, the new Wacom One pen input devices are tailored specifically to the needs and expectations of creative beginners and productivity enthusiasts as well as anyone who wants to experience the fun and benefits of using a pen in the digital realm.
Wacom One – the perfect tool for everyone
The Wacom One product line is all about choice and customization. It is comprised of the Wacom One S and Wacom One M pen tablets as well as the Wacom One 12 and Wacom One 13 touch pen displays.
Both pen displays with 11.6" and 13.3" glass screens respectively, feature a 1920×1080 Full HD resolution with 99% sRGB and low parallax through the optical bonding of the displays for more control and precision. The Wacom One13 touch is the first pen display in the compact entry level category to feature 10 finger multi-touch gestures offering users a whole new dimension of intuitive use and interaction.
The Wacom One S and M are the first entry level pen tablets with 4K pressure sensitivity that support tilt for calligraphy effects. The customizable pen features 2 side switches for increased productivity and comes in various color options to choose from. The shared Wacom UD pen technology allows seamless use of the same pen throughout the series while securing compatibility with Wacom enabled pens from renowned stationery brands including Staedtler (Wacom One displays only), LAMY, Kaweco or Dr. Grip to reflect personal preference – an industry first in the pen tablet segment.
The Wacom One pen tablets and displays are highly versatile. They can be used with Windows, macOS, Android and ChromeOS and connecting them is in many cases as easy as plug and play via a single USB-C cable connection. Optional HDMI cables are available where needed. The added Bluetooth connectivity for the Wacom One S and M tablets plus the slim design (just 11.5 mm thick displays and 7.9mm thick tablets), light weight and compact footprint of all four devices make the entire Wacom One series a highly mobile and portable solution.
The Wacom Adventure Program – See where it takes you
Wacom One is much more than just a line of pen devices. Personalize your Wacom experience in the Wacom eStore, where every artist can find accessories ranging from different colored pens to cables and stands and other accessories that add to the customization options. In addition, users gain access to 16 software titles for various creative and non-creative fields. This is part of the Wacom Adventure Program, a comprehensive guide with more than a hundred videos and tutorials in addition to an exciting series of inspirational content and fun activities for creative beginners and productivity seekers to help them on their digital creative journey.
Registration, set up and software redemption are as easy as scanning the QR code on the back of the devices. The software, tutorials and inspirational content are grouped around the following categories:


Drawing and painting for creative beginners
Incl. Clip Studio Paint, Magma, Affinity Photo, Affinity Designer, Bluescape, Shapr 3D
Interaction and annotation in education
Incl. Kami, Pear Deck, Collaboard, Explain Everything, Limnu, Bamboo Paper
Ideation and collaboration at work and at home
Incl. Foxit PDF, Wacom Notes
"The Wacom One product line is a gateway to the world of digital art, creativity and productivity. It draws on the company's 40 years of experience in building high-end creative pen displays. Our goal is to make it easier than ever for artists and new users to start their journey," said Faik Karaoglu, Executive Vice President of Wacom's Branded Business Unit. "Whether drawing, painting, editing images, learning, teaching, collaborating or developing and communicating ideas, the new Wacom One family offers all the essentials the user needs to discover the benefits of using a pen in a digital world."
Sustainability, prices and availability
The Wacom One pen tablets and displays are the most sustainable products Wacom has offered to date. Petroleum-derived plastics were reduced or replaced with Polylactic acid bioplastic material (PLA) and the use of post-consumer recycled plastics (PCR) increased to approx. 30-65% of the products' plastic materials, while fulfilling Wacom's high standards in the durability of the products. The minimized footprint and packaging reduce the impact of transport and logistics, while the Forest Stewardship Council (FSC) certified paper material and flexographic printing with organic and water-based ink makes the packaging more sustainable.
Wacom One will be available this August on the Wacom eStore and select resellers for the following recommended retail prices:
Wacom One 13 touch pen display Standard model for $599.99 USD
Wacom One 12 pen display Standard model for $399.99 USD
Wacom One M pen tablet Standard model for $149.99 USD
Wacom One S pen tablet Standard model for $99.99 USD
In addition to the standard models available in select resellers the Wacom eStore is offering an option for customers to purchase the display or tablet only. Customers can then select accessories, including their preferred pen, the correct cabling for their configuration or a stand. The ability to customize may reduce the cost because customers will only purchase the accessories they need as well as reduce e-waste from unnecessary items.
Wacom One 13 touch pen display eStore model starting at $499.95 USD
Wacom One 12 pen display eStore model starting at $299.95 USD
Wacom One M pen tablet eStore model starting at $109.95 USD
Wacom One S pen tablet eStore model starting at $59.95 USD
For more information and the full technical specifications, please visit wacom.com or the Wacom One configurator on the Wacom eStore.
About Wacom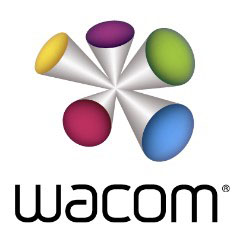 Wacom's vision is to bring people and technology closer together through natural interface technologies. This has made it the world's leading manufacturer of interactive pen tablets and displays as well as of digital styli and solutions for saving and processing digital signatures. The advanced technology of Wacom's intuitive input devices has been used to create some of the most exciting digital art, films, special effects, fashion and designs around the world and provides business and home users with their leading interface technology to express their personality. Founded in 1983, Wacom is a global company based in Japan (Tokyo Stock Exchange 6727) with subsidiaries and affiliate offices around the world to support marketing and distribution in over 150 countries. For further information about the products of Wacom, see also www.wacom.com.
For further information, please contact: Wacom Technology Corporation