More Related Stories
SmartMetric(TM) Scheduled First Release of Its Products -- Biometric MedicalKeyring(TM)
The MedicalKeyring Provides for the Storage of a Person's Complete Medical Files While Keeping Them Private and Only Accessible After the Owner Uses Their Fingerprint to Unlock Them
January 09, 2013 --
!-- AddToAny BEGIN -->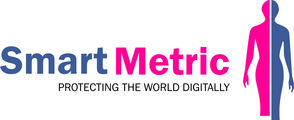 BAY HARBOR, FL -- (Marketwire) -- 01/09/13 -- SmartMetric, Inc. (OTCQB: SMME) -- Speaking today, the President and CEO of SmartMetric, Inc., Ms. Chaya C. Hendrick, said, "SmartMetric, Inc. to start selling soon direct to the public in the United States, its Electronic Medical Records device."
Designed to be carried on a person's keyring the product, aptly named the "MedicalKeyring"™, has built in memory, a computer processor, a power management system along with advanced text and graphic internal database created by SmartMetric to allow for the storage and display of Medical images and records.
The advanced internal Database resident in the MedicalKeyring™ allows for ease of medical records upload along with plug and play display of the Electronic Medical Records. All records, private medical information is stored and locked inside the device. Access to the medical records is controlled by the SmartMetric Biometric technology. Built into the MedicalKeyring is a miniature fingerprint scanner developed by SmartMetric that operates as the key to unlock the device and allow access to the internally stored Medical Records that are displayed automatically when the MedicalKeyring is inserted into a PC's USB connection. Mass production of the SmartMetric MedicalKeyring uses standard plastic production methods and does not require a specialized plastics manufacturing and assembly.
Unlike SmartMetric's fingerprint activated cards that require specially built plastics mass manufacturing machinery, the MedicalKeyring is now ready for immediate mass production. SmartMetric has decided to release as its first product for sale the MedicalKeyring. This product will be sold in the first instance in the United States using national radio advertising direct to the public. SmartMetric has decided with the business and commercial decision to manufacture and release first its portable and Biometric Electronic Medical Records device to modify the SmartMetric biometric Cards to provide for new components that provide for significant cost reductions for this product. While introducing new components for the Biometric Fingerprint activated card, SmartMetric will be able to concentrate on generating revenue from its soon to be sold MedicalKeyring. The company will then follow on after this products release with the release of the fingerprint activated cards. SmartMetric will be selling its MedicalKeyring for $89.95 in the United States. Using a national radio campaign directing buyers to the company's product site the public will be able to purchase directly from the company giving SmartMetric a low cost of distribution and marketing, thereby enhancing its net profit per unit sold. Radio advertising, apart from being a very cost effective method of mass advertising, allows the company to release its campaign nationally on very short notice and very cost effective advertising production costs. To see more about the SmartMetric, MedicalKeyring please go to www.medicalkeyring.com
About SmartMetric, Inc.
SmartMetric, Inc. has developed a portable biometric identity and transaction card capable of storing a wide variety of personal information while protecting you against identity theft and fraud. It is one of the most advanced portable identity authentication solutions in the world today. The card contains a biometric fingerprint scanner and reader which only you can unlock and is smaller and thinner than a credit card. The SmartMetric card is ideal for a wide range of consumers, including Personal, Government and Corporate.
For more information please visit us at www.smartmetric.com
Safe Harbor Statement
Certain of the above statements contained in this press release are forward-looking statements that involve a number of risks and uncertainties. Such forward-looking statements are within the meaning of that term in Section 27A of the Securities Act of 1933 and Section 21E of the Securities Exchange Act of 1934. Readers are cautioned that any such forward-looking statements are not guarantees of future performance and involve risks and uncertainties, and that actual results may differ materially from those indicated in the forward-looking statements as a result of various factors.
Add to Digg Bookmark with del.icio.us Add to Newsvine
Contact:

Investor Relations:
Jens Dalsgaard
ConstellationAA.com
415.524.8500

SmartMetric, Inc.
Ms. Chaya C. Hendrick
President & CEO
786.269.2238


Copyright @ Marketwire
Related Keywords:
SmartMetric, Inc., USA,Marketwire, Inc.,Business,
---
Source:Marketwire. All Rights Reserved