More Related Stories
Realtime Launches Competition to Make Websites Come "Alive"
Cloud Developers Challenged to Build Next Generation xRTML 3.0 Apps
December 03, 2012 --
!-- AddToAny BEGIN -->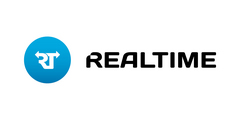 SANTA MONICA, CA -- (Marketwire) -- 12/03/12 -- Realtime (http://www.realtime.co), creator of the leading global technology framework and applications to power the Realtime web, today announced a competition for developers to submit their xRTML 3.0 apps before a distinguished panel of judges, including developer Peter Lubbers of Google and Sam Wierema of TheNextWeb. The latest release of xRTML 3.0, the eXtensible Realtime Multiplatform Language, is transforming the World Wide Web into the Realtime Web.
The new xRTML 3.0 flattens the learning curve for building next-generation apps with bidirectional Realtime communications. Its instantaneous updates employ a fraction of the bandwidth required of traditional request/response and near-real time technologies. Major enhancements include:
A more robust, coherent and flexible core framework.
Provision for the use of multiple versions.
Beta release of a storage layer with built-in connection and security protocol, and provision of read/write permissions.
A new templating system focused on data rather than form, making it an invaluable tool for data-dependent applications.
An inheritance model to simplify processes and make it easier to extend tags or create new ones from scratch.
Metadata to provide a virtual roadmap within your browser.
xRTML 3.0 available for immediate creation of contest submissions
xRTML is available for immediate signup and use on a free or pay-as-you-go basis at www.realtime.co. To submit your Realtime apps before a distinguished panel of judges, please visit contest.xrtml.org. Prizes are wireless headphones by Dr. Dre, Jambox Jawbones, and Sublime Text licenses.
About Realtime
Founded in 1997 as Internet Business Technologies (IBT), Realtime is the creator of the leading global technology framework and applications to power the Realtime Web. The backbone of Realtime's Web technology is built on the Open Realtime Connectivity (ORTC) and Extensible Realtime Multiplatform Language (xRTML). The Realtime Web also allows for unlimited Web scalability with maximum bandwidth efficiency.
All product and company names herein may be trademarks of their registered owners.
Add to Digg Bookmark with del.icio.us Add to Newsvine
Copyright @ Marketwire
Related Keywords:
code, libraries, xRTML, PHP, HTML5, Ajax, API, WebDev, WebDesign, Programming, JavaScript, Jquery, Marketwire,Internet Technology,Business,Internet,
---
Source:Marketwire. All Rights Reserved