More Related Stories
MEDIA ALERT: Maxwell Systems Press Conference at World of Concrete 2013 to Spotlight All-in-One Construction Management Software for Best Control and Collaboration in Today's Competitive Marketplace
December 11, 2012 --
!-- AddToAny BEGIN -->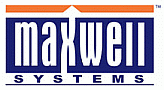 KING OF PRUSSIA, PA -- (Marketwire) -- 12/11/12 --

WHAT:
Maxwell Systems will be holding a press conference at the World of Concrete 2013 tradeshow. At this event, Jim Flynn, president and CEO of Maxwell Systems, will discuss ways that contractors can leverage technology -- and a single, complete construction business management software solution, in particular -- to connect the internal team with the external constituents, and so be able to work faster and smarter toward best possible profit.
Flynn will share how Maxwell Systems ProContractorMX® Complete allows all project participants to interact effectively and better analyze and use data for strategic decision-making and understanding strengths about project performance. The all-in-one solution includes capabilities for estimating, accounting, and project management and allows seamless workflow across applications.
The most recent innovation around ProContractorMX in recent months includes its web-based Construction Project Management solution, which allows those external from the office (whether employees, subcontractors, suppliers, owners, etc.) to have secure access to key project execution functionality, as far as tracking project schedules, accessing and collaborating on project documentation, and creating and sharing field reports, submittals, and other important project information.
The press conference will include a demonstration of the software and highlight various business case scenarios that impact how construction companies can make use of the ProContractorMX solution to effectively perform work, promptly get paid, and improve control and compliance across all aspects of business.
WHEN:
Wednesday, February 6, 2013 at 2:00-3:00 p.m.
WHERE:
Press Conference Room #N251
World of Concrete (WOC) Conference
Las Vegas Convention Center - Las Vegas, NV
WHO:
Maxwell Systems is a leading provider of complete construction business management and property management software solutions and services. Founded in 1975, Maxwell Systems is dedicated to helping its 10,000 customers streamline their estimating, job cost accounting, and project management processes and improve profitability. More information is available at www.maxwellsystems.com.
RSVP:
Space is limited, so RSVPs are highly recommended. To register for this press-only event or to schedule a one-on-one interview or product demonstration with Maxwell Systems, please contact Karen Higgins at [email protected] or 610-831-5723.
© 2012 Maxwell Systems, Inc. All Rights Reserved. Maxwell Systems, Management Suite, and Colonial are trademarks and Estimation, ProContractorMX, American Contractor, and StreetSmarts are registered trademarks of Maxwell Systems, Inc. Other trademarks are property of their respective owners.
Add to Digg Bookmark with del.icio.us Add to Newsvine
Media Contacts:
Andrea Frassoni
Maxwell Systems, Inc.
800-688-8226, ext. 1240
Email Contact

Karen Higgins
A & E Communications, Inc.
610-831-5723
Email Contact


Copyright @ Marketwire
Related Keywords:
construction management software, concrete, collaboration software, estimating, project management, Marketwire, Inc.,AEC Attendees,Business,Other,
---
Source:Marketwire. All Rights Reserved