More Related Stories
John Haughom, M.D. Joins Health Catalyst as Chief Medical Officer
Physician and Informaticist Brings 33 Years of Experience Driving Care Improvement Using Data
February 07, 2013 --
!-- AddToAny BEGIN -->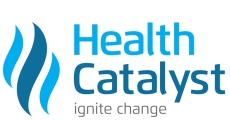 SALT LAKE CITY, UT -- (Marketwire) -- 02/07/13 -- Health Catalyst (www.healthcatalyst.com), the leader in healthcare data warehousing and analytics, today announced the appointment of John Haughom, M.D. as Chief Medical Officer and Senior Vice President. Haughom's appointment comes at a key time of substantial growth for Health Catalyst.
"I couldn't be more thrilled to join Health Catalyst at this pivotal point in healthcare," Haughom said. "Health systems are realizing after a heavy and sustained investment in their electronic medical record systems that the ROI just isn't there until they implement a data warehouse. Only then can they organize their vast amounts of clinical and non-clinical data to transform healthcare, one system, one hospital, one clinic and one patient at a time. Using data to improve care has been my passion now for at least 22 years and after exhaustive due diligence, I am joining Health Catalyst because they have the best data warehouse platform and analytic solutions to improve care."
Trained in the same principles and methodologies that Health Catalyst espouses, Haughom has decades of experience leading improvement efforts. While a senior executive at PeaceHealth for 18 of the last 20 years in various clinical and IT executive roles including SVP of Quality and CIO, Haughom led integrated clinical, IT and financial teams to realize a 20 percent reduction in harm across the entire system over three years. After implementing a monitoring and data notification system, cardiologists avoided impending heart attacks, resulting in 75 lives saved over the course of approximately nine months. In a separate care process, nursing staff was notified when key patient health measures were on the decline, resulting in avoiding 10 respiratory arrests in a matter of weeks.
"Dr. Haughom shares our vision and values and a common heritage with our leadership," said Dan Burton, Health Catalyst CEO. "He is a critical part of our strategy to satisfy the growing need for systematic clinical improvement enabled by access to actionable data. John's deep clinical improvement experience and success in utilizing data provided through an agile and flexible data warehouse platform will greatly benefit all our health system clients."
Over Haughom's 33-year career he has served on a number of boards and in advisory capacities. Notable awards include being named one of the nation's Top 10 healthcare technology innovators in 2002. In addition to working for 18 years at PeaceHealth in various executive positions, Haughom practiced gastroenterology for 15 years. Dr. Haughom participated in the Stanford Directors' Consortium at Stanford Graduate School of Business. He also took part in the Medical Informatics Masters Program at the University of Utah, earned his medical degree from the University of California, and received a dual undergraduate degree in Economics and Literature from the University of Colorado at Boulder.
Multi-media photos of John Haughom may be downloaded at http://bit.ly/14GasOF.
HEALTH CATALYST
Based in Salt Lake City, Health Catalyst (formerly Healthcare Quality Catalyst) delivers a proven, agile data warehouse platform that actually works in today's transforming healthcare environment. Currently 81 hospitals caring for over 20 million patients utilize Health Catalyst's Adaptive Data Warehousing platform and solutions. Founded by healthcare veterans who developed their solution after struggling for years to try to make non-healthcare data warehousing solutions work, the Health Catalyst data warehouse utilizes an adaptive approach designed specifically to address the complex nature of healthcare data. Health Catalyst's platform combines technology solutions and clinical expertise borne out of repeated successful implementations that significantly improved quality of care and reduced healthcare costs. Health Catalyst's proven solutions are deployed at leading health systems including Allina Health, Indiana University Health, MultiCare Health System, North Memorial Health Care, Providence Health & Services, Stanford Hospital and Clinics, and Texas Children's Hospital. Visit www.healthcatalyst.com, and follow us on Twitter.
Add to Digg Bookmark with del.icio.us Add to Newsvine
Press Contact:
Todd Stein
Amendola Communications
916-346-4213
Email Contact


Copyright @ Marketwire
Related Keywords:
Catalyst, Health Catalyst, healthcare IT, data warehousing, quality improvement, EDW, Marketwire,healthcare,Surgery,Physician,Science,Financial,Healthcare,Hospitals,Literature,Lifestyle,Medical,Business,Medical Professionals,
---
Source:Marketwire. All Rights Reserved