More Related Stories
JDSU Announces Results of 2012 Annual Meeting of Stockholders
November 14, 2012 --
!-- AddToAny BEGIN -->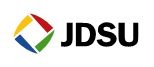 MILPITAS, CA -- (Marketwire) -- 11/14/12 -- JDSU (NASDAQ: JDSU) (TSX: JDU) today announced the results of its Annual Meeting of Stockholders held on November 14, 2012. Stockholders approved all five proposals presented for their consideration.
First, stockholders re-elected Mr. Richard Belluzzo and Mr. Harold Covert to serve on JDSU's Board of Directors for three-year terms ending in 2015.


Second, stockholders ratified the appointment of PricewaterhouseCoopers LLP as JDSU's independent registered public accounting firm for the fiscal year ending June 29, 2013.


Third, stockholders approved, by non-binding advisory vote, the compensation of JDSU's named executive officers.


Fourth, stockholders approved an amendment to JDSU's Certificate of Incorporation to eliminate the classified structure of the Board of Directors.


Finally, stockholders approved amendments to JDSU's Amended and Restated 2003 Equity Incentive Plan (the "Plan") to, among other things, increase the number of shares that may be issued under the Plan and extend the term of the Plan.


About JDSU
JDSU (NASDAQ: JDSU) (TSX: JDU) innovates and collaborates with customers to build and operate the highest-performing and highest-value networks in the world. Our diverse technology portfolio also fights counterfeiting and enables high-powered commercial lasers for a range of applications. Learn more about JDSU at www.jdsu.com and follow us on JDSU Perspectives, Twitter, Facebook and YouTube.

Contacts

Investors:
Cherryl Valenzuela
408-546-4521
[email protected]

Press:
Jim Monroe
(240) 404-1922
[email protected]









Copyright @ Marketwire
Related Keywords:
JDSU, Marketwire,Other,
---
Source:Marketwire. All Rights Reserved