More Related Stories
CliQr Technologies Announces Advisory Board to Revolutionize Cloud Computing
Six Thought-Leaders Join to Provide Insights for Enterprise-Class Cloud Management Company
February 25, 2013 --
!-- AddToAny BEGIN -->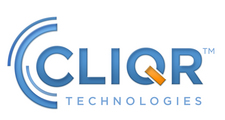 SUNNYVALE, CA -- (Marketwire) -- 02/25/13 -- CliQr Technologies, the leader in enabling businesses to move, manage and secure applications on any private, public or hybrid cloud, today announced its advisory board. The six advisory board members will shape the company's direction and strategy in an innovative cloud computing industry.
"We're pleased to announce these highly qualified appointed members to our advisory board because of the unique background and knowledge they each bring to the table," said Gaurav Manglik, CEO and co-founder of CliQr Technologies. "With years of expertise in their respected fields, each member will make a positive and insightful impact to CliQr. We are equally honored that despite the numerous opportunities associated with cloud management solution providers, these individuals saw the value and innovative nature of the CliQr platform and its ability to take the cloud to the next level."
Advisory board members include:
Nitin Donde, Stealth Mode Startup founder and chief executive officer. Donde previously served as executive vice president of engineering at Aster Data Systems. Prior to Aster Data Systems, Donde was the vice president of engineering at EMC, Kazeon and Intransa.
Jeff Epstein, Bessemer Venture Partners operating partner and Oak Hill Capital Partners senior advisor. Epstein previously served as the executive vice president and chief financial officer of Oracle. Prior to joining Oracle, Epstein was the chief financial officer of companies including DoubleClick, King World Productions and Nielsen's Media Measurement and Information Group.
Jason Monden, Global Service Providers/EMC Corporation chief technology officer. Monden previously served as a technology business consultant at EMC. Prior to EMC, Monden was a principal architect for Sprint and Storage ASP.
Tom Reilly, Ombud executive chairman and Eloqua board director. Reilly previously served as vice president and general manager of HP Enterprise Security Products, and was president and chief executive officer of ArcSight Inc., and vice president of information management solutions at IBM.
David White, Enecsys Limited chief financial officer. Before Enecsys, White served as executive vice president and chief financial officer of NVIDIA Corporation. White previously served as executive vice president and chief financial officer of Sanmina-SCI Corporation and president and chief executive officer of Candescent Technologies.
Neil Zaman, Cadence vice president of sales, responsible for software, services and intellectual property sales, managed up to $300M in business annually. Zaman previously served as a group director of Cadence before his time as vice president of sales of Cadence for 13 years. Prior to Cadence, Zaman held sales management positions at Phoenix Technologies and IBM.
"Cloud computing continues to evolve and we look forward to the innovation we will bring to the industry with the help of these talented and creative individuals," Manglik said.
About CliQr Technologies™
CliQr Technologies is a leading provider of cloud-application management solutions, enabling businesses to quickly and efficiently move, manage, and secure applications from any on-premise physical or private cloud environment onto any private, public, or hybrid cloud without the need for a costly and complex migration. Unlike other approaches to cloud migration and runtime management, CliQr's innovative CloudCenter™ enables businesses to on-board once and run anywhere by decoupling a business' application from the complexity of the underlying cloud infrastructure without scripting, recoding of applications or creating virtual machine images. Once on-boarded, CliQr enables applications to be benchmarked across any cloud or cloud configuration, optimizing price-performance by ensuring the application is running on the best cloud environment possible. Headquartered in Sunnyvale, Calif., CliQr Technologies is backed by Foundation Capital and Google Ventures. For additional information, please visit www.cliqr.com.
Add to Digg Bookmark with del.icio.us Add to Newsvine
Media Contact:
Raquel Prieto
McGrath/Power Public Relations
(408) 727-0351
[email protected]


Copyright @ Marketwire
Related Keywords:
CliQr Technologies, Sales,Applications,Sales & Marketing,Security,Internet,Business Issues,Cloud Computing,Security,Internet Server Applications,infrastructure,Cloud infrastructure,Management,Sales,CEO/CFO,Sales,Marketwire, Inc.,IT (Information Technology),Security,HP,Science,Financial,Business,Other,
---
Source:Marketwire. All Rights Reserved