More Related Stories
Bright Choices 5.0 Sets New Standard for Private Exchange Technology
Liazon Launches Superior Benefits Exchange Platform
December 13, 2012 --
!-- AddToAny BEGIN -->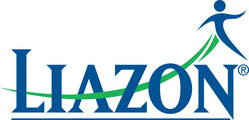 BUFFALO, NY -- (Marketwire) -- 12/13/12 -- Liazon Corporation has introduced a newly improved platform for its Bright Choices® Exchange. Bright Choices 5.0 combines the latest in cutting-edge technology, design best practices, and decision-support functions based upon years of actual user experience data. The award winning portal includes a streamlined user interface and comprehensive education section to further improve the consumer experience, as well as operational efficiencies to enhance the experience for Liazon's carrier and broker partners.
"We have more than five years of experience building private exchanges for our customers -- including employers, employees, carriers, and insurance brokers," said Ashok Subramanian, CEO and co-founder of Liazon. "At its heart, Bright Choices is a store for employee benefits. So, in addition to building out an inventory of plans that fit a wide range of needs, we've taken a great deal of care to foster an intuitive, personalized shopping experience that makes buying benefits easy, informative, and fun."
The shopping experience follows a logical flow to help employees understand and select the best benefits for them. Bright Choices walks each user through a simple questionnaire about health, wealth, and personality in order to recommend the right benefits package for them and their families. Employees can compare plans side-by-side, view plan costs by pay period, and even make choices based on scenario analyses of projected costs that explain the relationship between healthcare usage, benefits costs, and financial risk.
In addition to choosing benefits, Bright Choices 5.0 also features a resource center of information and functions that help employees and their families get the most out of their benefits year-round. The center includes plan information in simple terminology, videos categorized by topic, tips for utilizing coverage, and the ability to manage life events.
"An educated and empowered consumer is our best defense to containing health care costs," said Alan Cohen, chief strategy officer and co-founder of Liazon. "We have designed Bright Choices to help employees become better consumers of benefits so they choose the right plans, understand their specific benefits, and use them effectively."
For employers and brokers, Bright Choices 5.0 provides the ability to view enrollments, generate reports, and manage personnel changes through the portal. In addition, enhanced electronic data interface capabilities reduce the burdensome paperwork that has become synonymous with insurance enrollment.
Bright Choices 5.0 is available to all new customers starting in 2013. More information about Bright Choices and Liazon can be found at www.liazon.com.
About Liazon
Founded in 2007, Liazon Corporation operates the market-leading private benefits exchange for businesses. Its flagship product, the Bright Choices® Exchange, is an online benefits store that is changing the way employers and employees buy benefits. Bright Choices helps employers save money on their healthcare costs by setting predictable budgets while guiding employees to purchase better coverage of health, dental, vision, life and disability benefits. Liazon works with top national and regional insurance providers and supports more than 2,000 businesses nationwide. Liazon has offices in Buffalo, N.Y., New York City and Waltham, MA. To learn more about Liazon and the Bright Choices Exchange, go to www.liazon.com.
Add to Digg Bookmark with del.icio.us Add to Newsvine
Media Contact
Chris Capra
[email protected]
212-922-5885


Copyright @ Marketwire
Related Keywords:
Bright Choices, Liazon, Public Health Care Exchange, Healthcare Exchange, Healthcare reform, Marketwire,Science,Financial,Insurance Brokers,Medical,
---
Source:Marketwire. All Rights Reserved